Birthdays — One of the Most Common HR Traps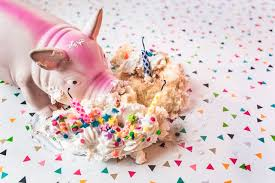 During my years in Corporate America, I didn't give it a second thought when my offices had a birthday party for a team member. As my offices grew, we changed the ritual to once a month (from everyone celebrating individually), but the balloon, cake, and card were "normal" office policy. I learned the hard way celebrating a birthday isn't, and shouldn't be, a company standard.
To begin with, not everyone likes to celebrate their birthday. I know the extroverts out there may be shocked by this statement, but the fact is true. Not everyone enjoys celebrations and the thought of everyone knowing their personal details are not appealing.
Here are some tips to help your office be inclusive, fair, and celebratory.
Any office environment should NEVER make celebrating birthdays mandatory. Make all celebrations optional and allow employees to choose for themselves.
Not everyone has disposable income to buy gifts. Do not take office collections to buy people presents, cards, or fancy lunches. It is presumptuous to assume that everyone has income to spare or wants to participate in a gift exchange.
Consider allergies and dietary restrictions. I will never forget the year that some coworkers brought me cupcakes for my birthday that had nuts in them. It left me in a super awkward predicament. If I didn't eat them, it would hurt their feelings or if I confessed, I would make them feel awkward.
If your office does choose to celebrate birthdays, I recommend doing a large cake, for the entire office. Eating the treat is optional and each team member can choose if they want a piece or not.
We recommend having a group party, once a month. This way no one person is singled out. I worked in a large office that had 17 birthdays in November. The simple "Happy Birthday" on the cake we had the first Friday of the month covered anyone who wanted to participate.
Ask your staff if they want to be acknowledged via email, on the cake, or with a party. There is no judgment on their decision, you are information gathering. Then, armed with this information, choose a company standard and stick to it – for everyone.
Try methods of celebration that aren't about group food. Try electronic greeting cards, gift cards to food establishments or local stores (paid for out of office funds), a lunch out with the manager, or decorating their desk space. I used to grant a "personal holiday" and allowed them to stay home (paid) on their birthday.
Choose the celebration that works best for your employees but be consistent about the implementation to ensure that no one who wants to celebrate, gets left out.