Structure for Success Leadership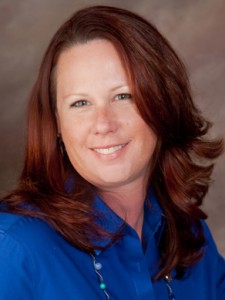 An HR consultant and leadership coach, Wendy McClellan is the founder and CEO of Structure for Success, a Scottsdale-based business development firm.
With more than 25 years' experience in executive leadership, Wendy's forte is building businesses from the ground up and training leaders to be effective, ethical, and accountable. She believes strong relationships and effective communication are the keys to success, and regularly speaks on communication, personal empowerment, Human Resources, and business development.  Everything she does is centered on caring about her clients and her community. She has worked as the director of the Scottsdale chapter of the networking group Women on a Mission to Earn Commission (WOAMTEC), and was on the board for the Girls Rule Foundation. She has also served as the Treasurer and the Vice President for the Women's Enterprise Foundation (WEF), and as the Secretary for the National Association of Women Business Owners (NAWBO). She worked closely with the WOWOB (Women Owned Women Operated Business) movement, and is an instructor at ASU's Lodestar Center.
In her personal life, Wendy has raised a family, put herself through college, and learned to allow success into her life. Each life challenge taught her a powerful lesson and led her down a new path on this amazing journey that is life.
Wendy's education, training, and experience include:
Executive Director, WOAMTEC Scottsdale, a premier networking group
Treasurer and Vice President, Women's Enterprise Foundation
Director, Girls Advisory Board of Girls Rule Foundation
American Union of NLP Certified Life Coach
Kolbe Management Certified
Bachelor of Independent Studies, Arizona State University with a focus on: Business, Religious Studies & European History
Over twenty-five years in business with various certifications and awards, including Underwriter of the Year, the New Leader of the Year, the Outstanding Leader of the Year Award, and the "Gets Stuff Done" Leader Award
State of Arizona licensed notary
Various speaking appearances for groups on Empowerment, Communication and Business Success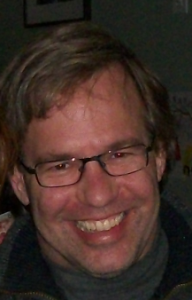 Structure for Success partners with the CEO and the founder of Write for Success, Charles Grosel. Charles has over 30 years in business communications and instructional design, with experience as an editor, writer, copy editor, proofreader, project manager, teacher, trainer, and public speaker for myriad educational, financial, commercial, health care, and high-tech employers and clients.
He is also a published poet and fiction writer and has taught fiction writing and poetry at the high school and college levels.
Learn more about Write for Success, LLC at www.write4success.net.
Charles' education, training, and experience include:
More than 25 years in business communications and training. He has written, copyedited, or proofed thousands of documents from books to blogs and everything in between.
MVP award for training 2014
State of Arizona Licensed Notary
BA in English Literature from Yale University and MA in English, Fiction Writing, from University of California, Davis
Want to hear more about Structure for Success?  Listen here as Wendy is interviewed by Kris Anderson on "Living the Luxurious Life."